VJFGB Series Moderate High Pressure Explosion Proof Industrial Dust Collector
Product Description
VJFGB Series is an explosion-proof industrial dust collector with moderate high negative pressure, pulse jet cleaning, stable structure and small footprint. It meets the explosion-proof requirements in the environment with inflammable and explosive dust.
Applications
It is suitable for process such as mixing, cutting, bagging, grinding, sandblasting, plexiglass processing, vibrating screen, air transportation, packaging operation, etc.
Features
1.

Conductive material coated on the filter cartridge.


2.

Safety explosion venting membrane

:

to absorb the explosion shock wave in case of accident.




3.

Explosion proof motor and electrical control cabinet

guarantees the safe running of the machine.
4. Pulse jet cleaning method for the filter makes machine to work continuously. User can set the pulse frequency depending upon the requirements.


5.

Easy installation of horizontal type filter, can reduce the time to replace the filter.
6.

Spoiler installed at the air inlet let the dust particles to fall directly into the dust collector. This avoids to install an additional cyclone separator.
Structure Diagram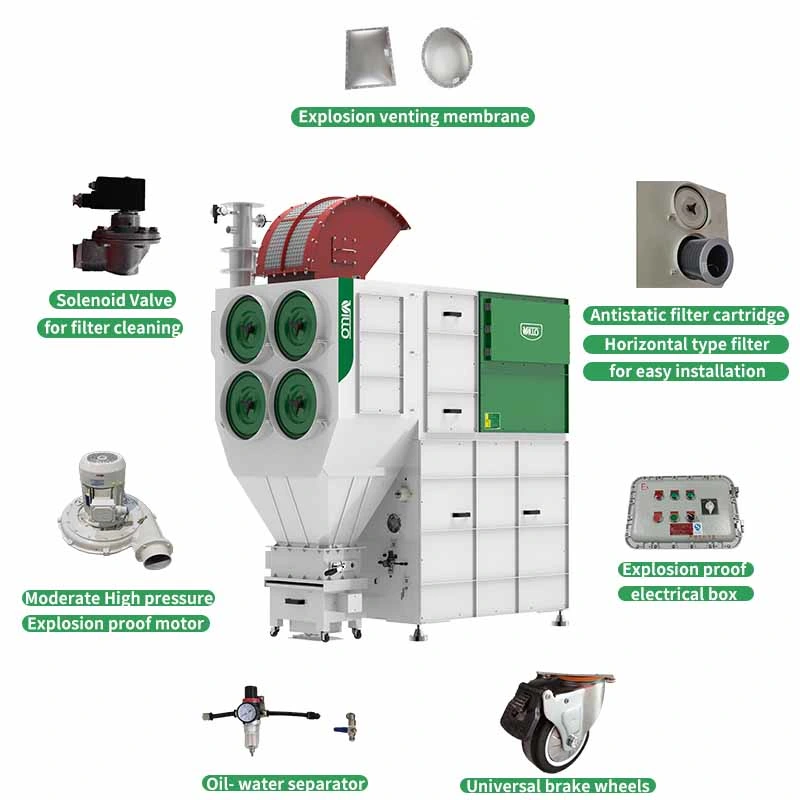 Technical Parameters

Model

VJFGB-1.5

VJFGB-2.2

VJFGB -3.7

VJFGB -5.5

VJFGB -7.5

VJFGB-11W

VJFGB-15W

Voltage(V/Hz)

380 / 50

Power(kW) / (HP)

1.5 / 2.0

2.2 / 3.0

3.7 / 5.5

5.5 / 7.5

7.5 / 10

11 / 15

15 / 20

Max air flow
(m³/h) / (CFM)

1200 / 706

1980 / 1165

2880 / 1694

3000 / 1765

3600 / 2118

3900 / 2294

5400 / 3176

Max air pressure
(Pa) / (mmH2O)

2000 / 204

2400 / 245

3800 / 387

4000 / 408

4000 / 408

5000 / 510

5000 / 510

Filter efficiency

99%

Filter area
(m²) / (sq.ft)

11 / 118.5

22 / 237

22 / 237

44 / 474

44 / 474

44 / 474

66 / 710

Filter cleaning method

Pulse jet

Dia. air inlet
(mm) / (in)

Ø 100 / 4

Ø 150 / 6

Ø 200 / 8

Ø 200 / 8

Ø 200 / 8

Ø 250 / 10

Ø 250 / 10

Dimension [L*W*H] (mm) / (in)

750*700*1750 /
29.5*27.6*68.9
900*800*1850 /
35.5*31.5*72.9
1000*900*1950 /
39.4*35.5*76.8
2460*1405*2610 /
96.9*55.3*102.8
2730*1870*2890 /
107.5*73.7*113.8

Anti-explosive level

ExdIIBT4
Application Case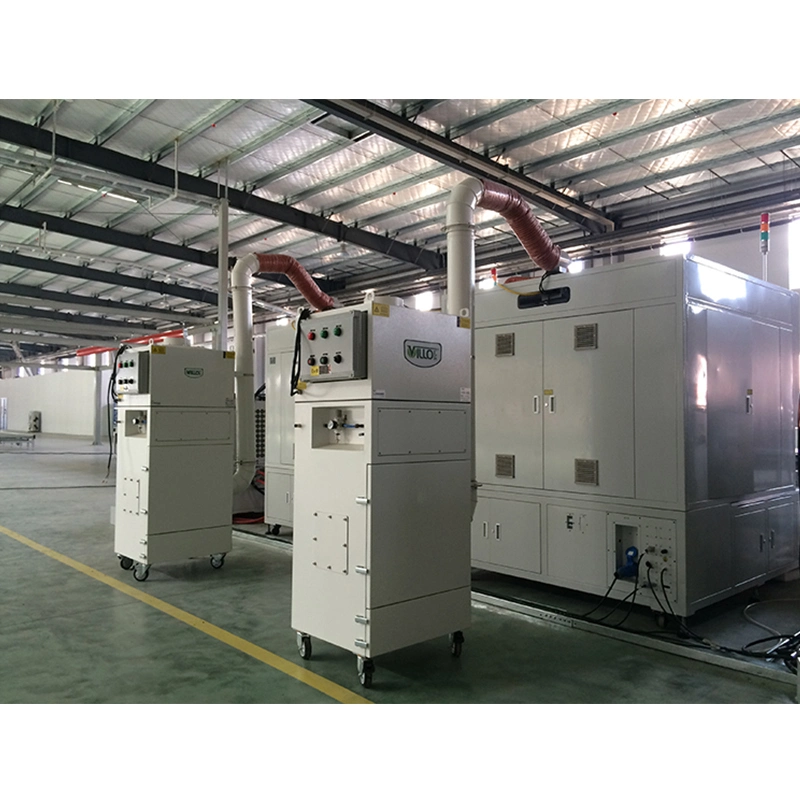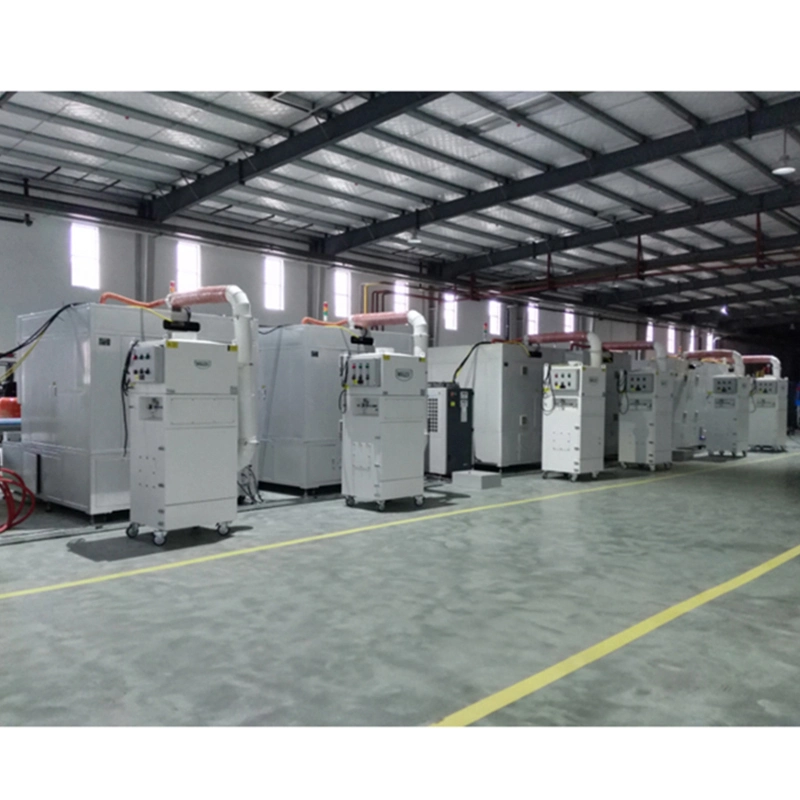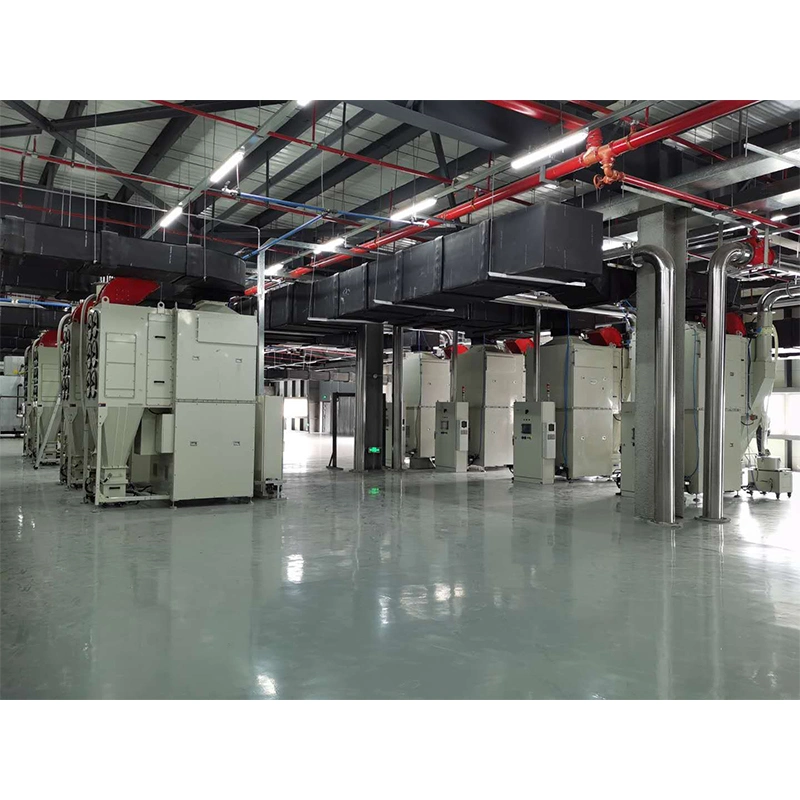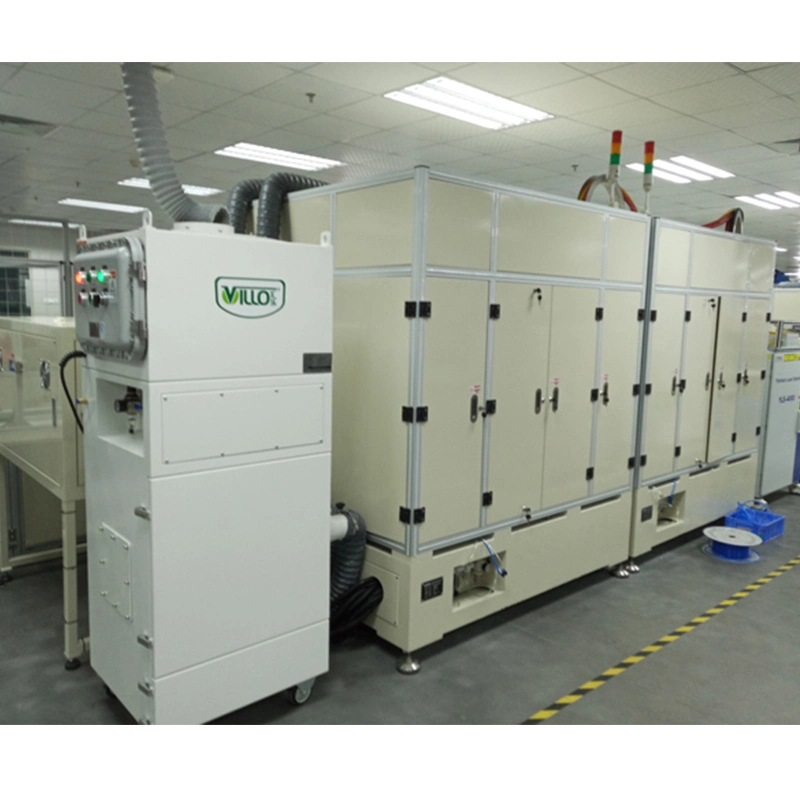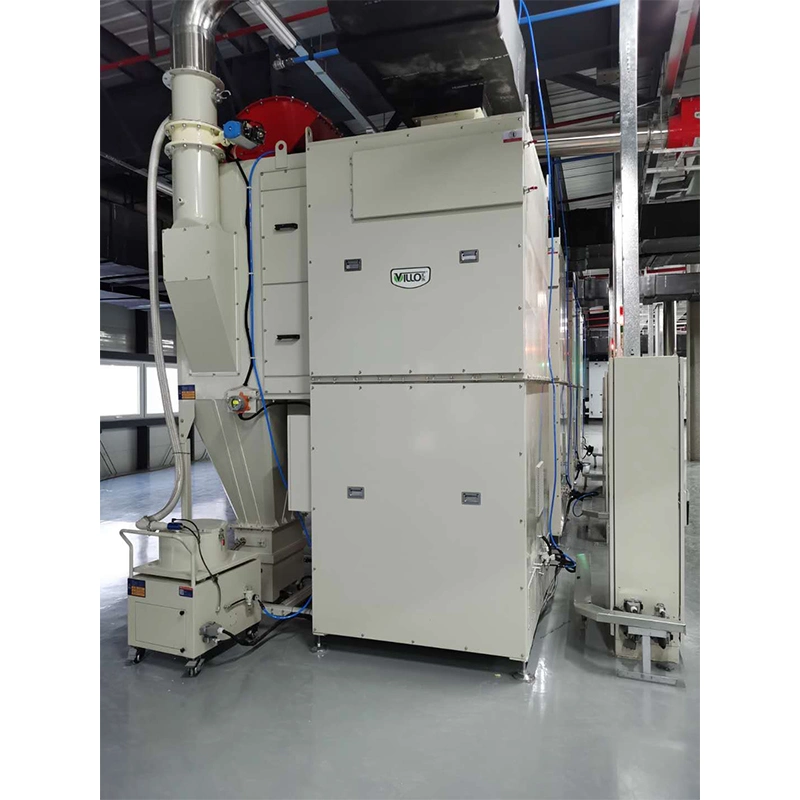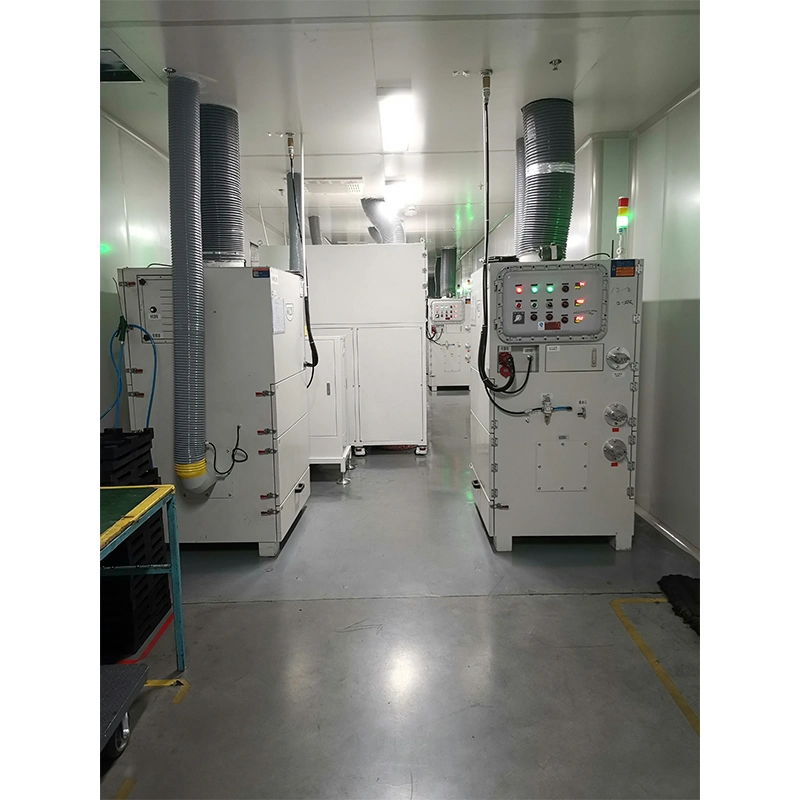 Certificates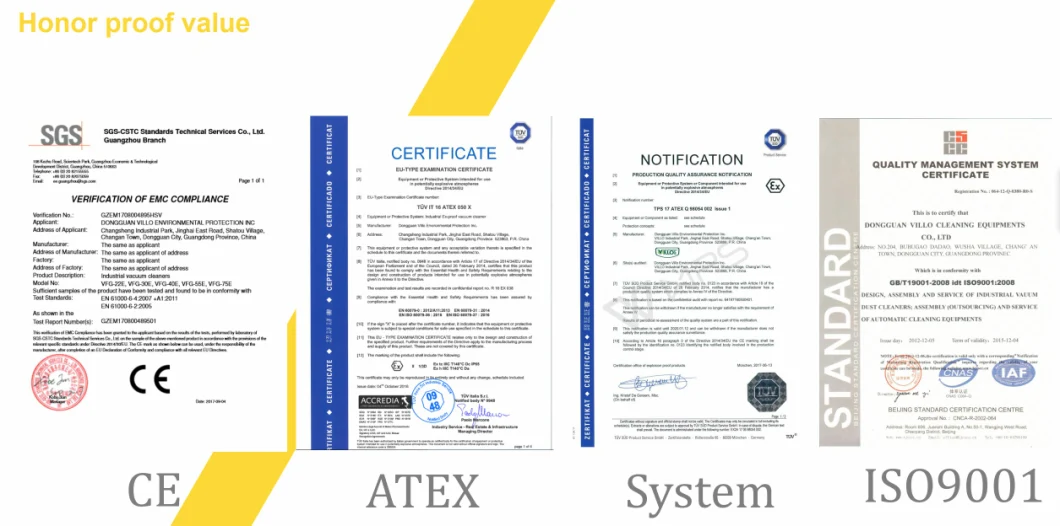 Our Company