Finned Air Heater
The finned air heater is designed for use in natural and forced convection space heating, our range of finned air heaters are suitable for increased heat transfer surface area and where higher wattage is required. Featuring rugged construction, these finned heaters can be used in a multitude of industrial environments. Finned tubular heaters are used for forced convection heating, air or gas heating systems. They are customized to meet your specific application needs.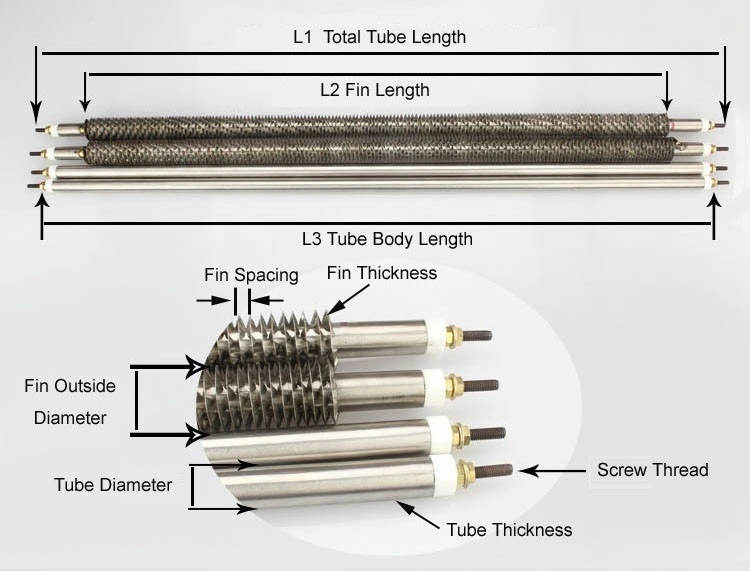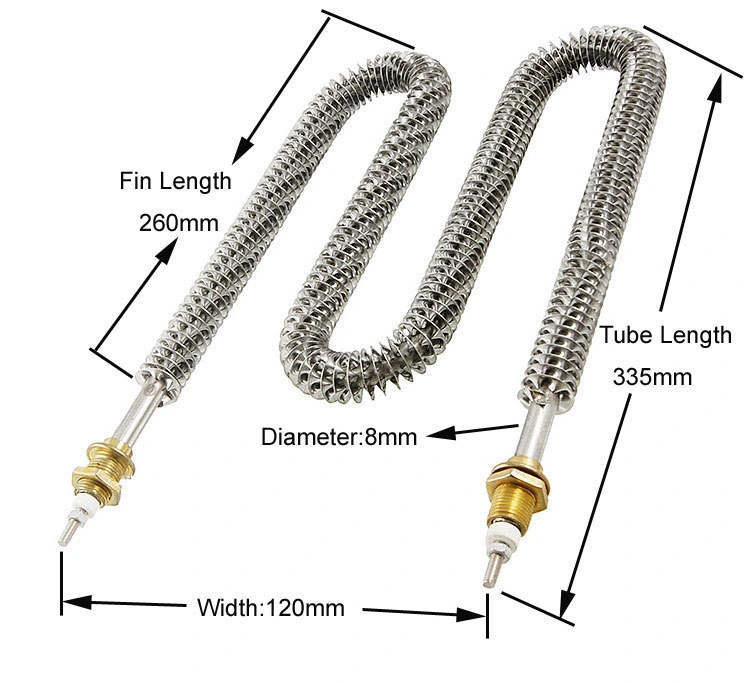 Features
1.Mechanically-bonded continuous fin assures excellent heat transfer and helps prevent fin vibration at high air velocities.
2.Tube diameter:6mm,8mm,10mm,12mm,14mm,16mm,18mm,20mm
3. Several standard formations and mounting bushings available.
4.Standard fin is SUS304,other Sheath and fin material available
5.120V, 208V, 240V, 480V available, Special voltage/wattages avaiable
6.Maximum Sheath Temperature 750ºF (400ºC) - Steel 900ºF (480ºC) - ST.ST./INCOLY
7.Various shape: straight type, U type, W type ,Roud type and so on
Standard Factory Formations-Consult factory for other available formationns