YLW series coal-fired/biomass-fired thermal fluid heater
Thermal fluid
| | |
| --- | --- |
| Product thermal capacity: | 1400-29000 KW |
| Working pressure: | 0.8-1.0 MPA |
| Outlet temperature: | 320 °C |
| Available fuel: | Bituminous coal, anthracite, biomass particles |
| Available industries: | Chemical,high temperature heating technology for fertilizer, melamine, alumina and so on |
1. Who am I ?

I am a coal-fired horizontal thermal oil boiler (or hot oil boiler, thermal fluid boiler).
I am produced as the following steps: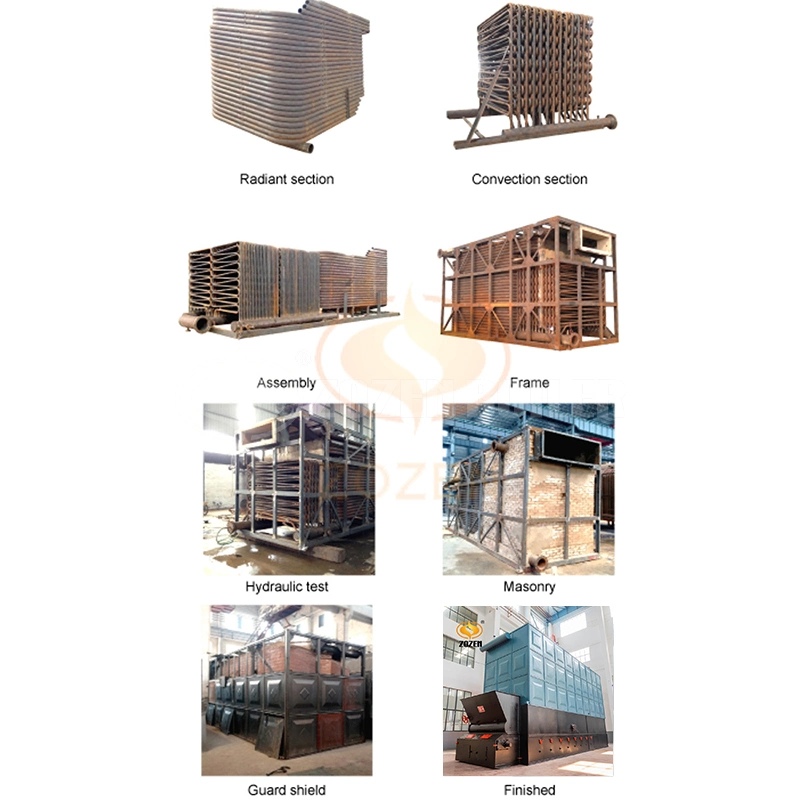 2.What uniqure features do I have ?

2.1 High heat efficiency, unique structure, the heat efficiency can be more than 78%.
2.2 Furnace radiation area adopts double square-shaped coiler and on the top of boiler, we design the ceiling pipes, so that the heat load can be reduced on the surface of pipes and the thermal oil can work more safely.
2.3 In the end of boiler, we design a heating area with staggered arrangement.
2.4 That will enhance the heat transfer coefficient and decrease the ash
deposit in the boiler.
2.5The unique design of furnace arch with our own patent can make the coal burn out fully to enhance the heat efficiency.
2.6 The convection area is equipped with an all-directional soot blower. This will reduce the difficulty of cleaning ash and prolong the service time.
2.7 High safety. When abnormal conditions happen, safety interlock system starts up to protect the boiler. We design and produce the electrical control cabinet (ECC) by ourselves.
2.8 Accurate temperature control. The oil temperature in the outlet can be controlled within ±3ºC. If the boilers are equipped with frequency conversion technology, we can control it within ±1ºC. That depends on customers' requirement.
2.9 The boiler can be equipped with a waste heat boiler in the end if customers need hot water or steam from the heating system. That makes full use of the exhausted smoke to achieve energy-saving and environmental protection.
3. How do I work for you?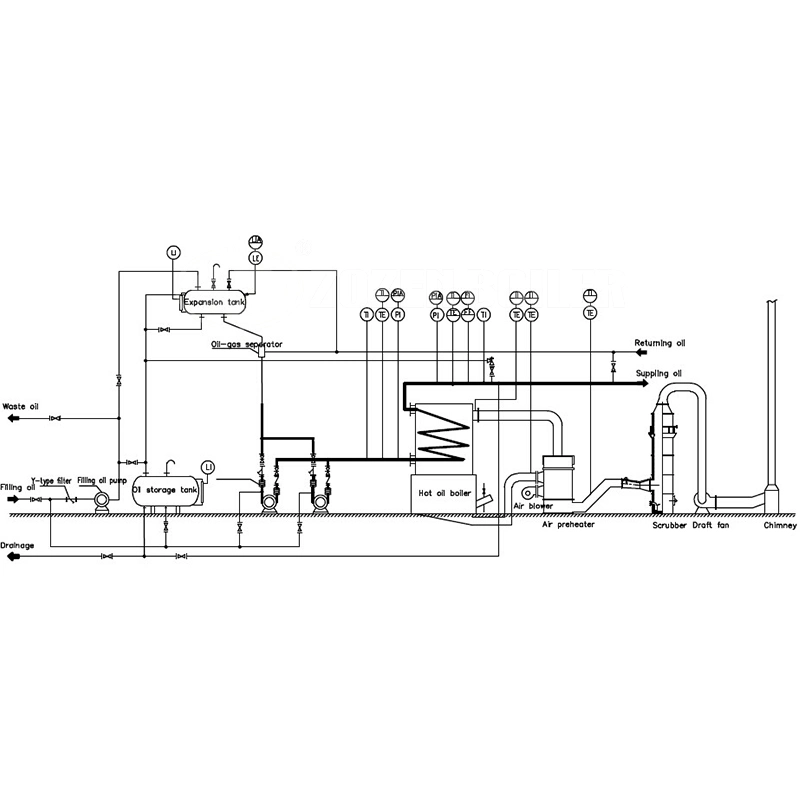 4. Where have I ever been ?