Tubular
finned heater element is constructed like basic tubular elements with the addition of continuous spiral fins, 4-5 per inch permanently furnace brazed to the sheath. Fins greatly increase surface area and permit faster heat transfer to air, resulting in lower surface element temperatures.
Product Name
:U Type
Tubular
finned heater element
Material
stainless steel 304/321/316/310S,Incoloy 800 840
Power Tolerance
+5% -10%
Tube Diameter
8MM 10MM 12MM 14MM 16MM 18MM 20MM. etc
Shape
Round, straight, U type, W type , double W type and so on
Voltage
48V 110V 120v 380V 230V 220V 240V
Thread
M12 M14 M16 M18
Application
Drying,Heat Treating,Annealing,Load Banks,Curing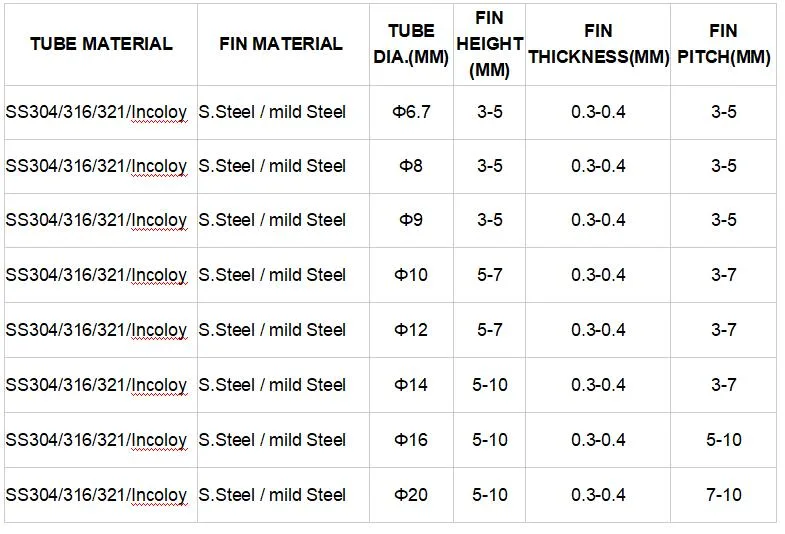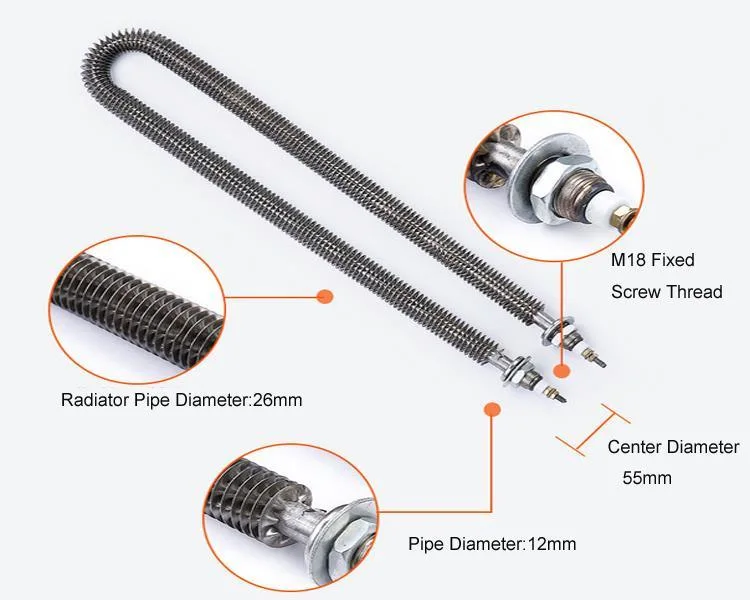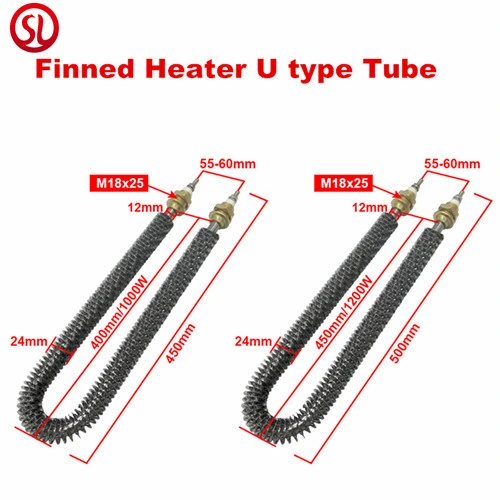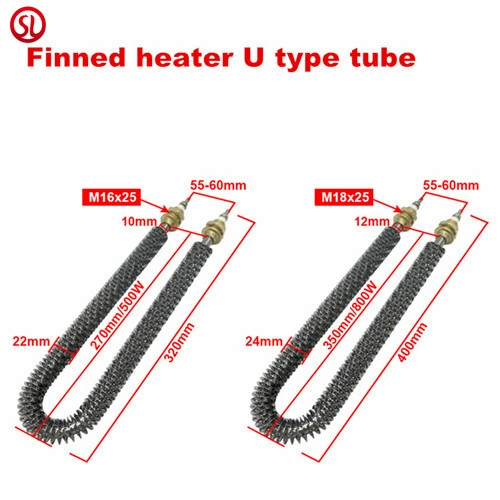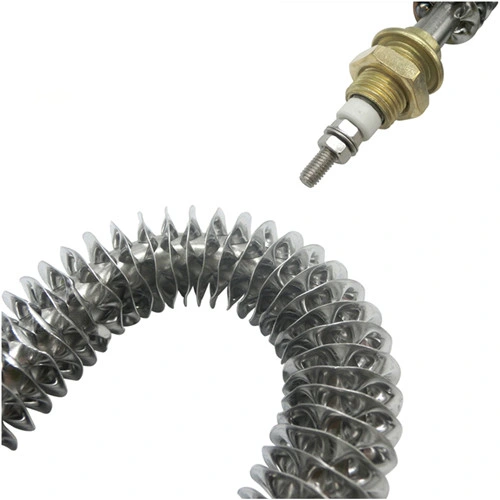 List various sheath materials, maximum allowable temperatures and mediums within which they are recommended to operate.
Sheath Material

Maximum

Sheath Temperature

Applications

Copper

350 °F (170 °C)

Immersion into water ,non corrosive low viscosity liquids

Steel

750 °F (400 °C)

Oil, wax, asphalt, cast in aluminum or iron