High Immersion Qualified Cartridge heating element
Cartridge heaters is consist of a cylindrical stainless steel tube and thus provide a high corrosion prevention. The heating wire inside which is wound onto a ceramic core. The number of coils varies depending on the power. and provide a great uniform distribution of heat, which considerably increases the long life of the heater as well as prevents the oxidation of the heater wire even at high temperatures .The solids, liquids, and gases need to be heated by cartridge heater, transmit heat quickly by conduction if the producer of the heat (the cartridge) is in direct contact with the heat sink (any solid, liquid, or gas). Widely used for manufacturing plastic and rubber parts in the car industry or in the food processing industry, etc they are also commonly found in the chemical, electronics, medical equipment, packing and nuclear industries.Apart from our broad standard range we also develop and manufacture cartridge heaters according to your special demands.
Recommended for temperatures up to 750°C
All Cartridge Heaters are available with a built in Thermocouple Type J or K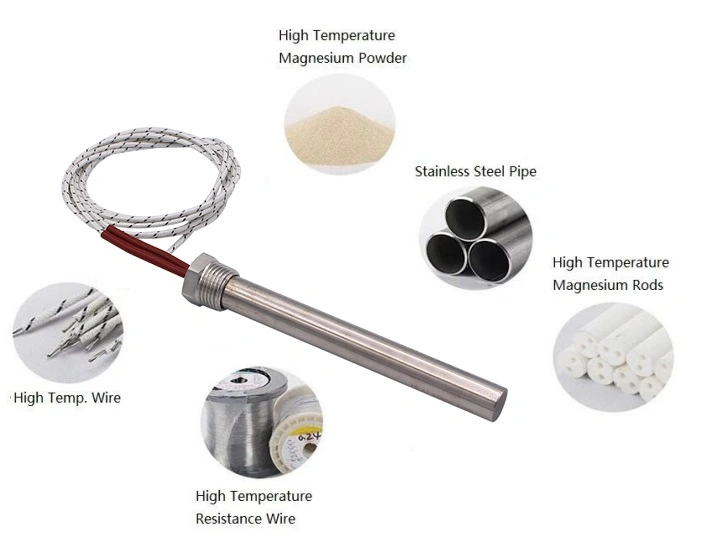 Parameter
| | |
| --- | --- |
| Sheath Material | SUS 304/316/ Incoloy 840 |
| Spirals | Nickel - Chrome |
| Insulation | Magnesium Oxide Powder |
| Voltage Supply | 12V to a maximum of 480V |
| Maximum Temperature | 750 °C |
| Resistance Tolerance | + 5% -10% |
| Wattage Tolerance | +5% - 10% (closer tolerances are available upon special request) |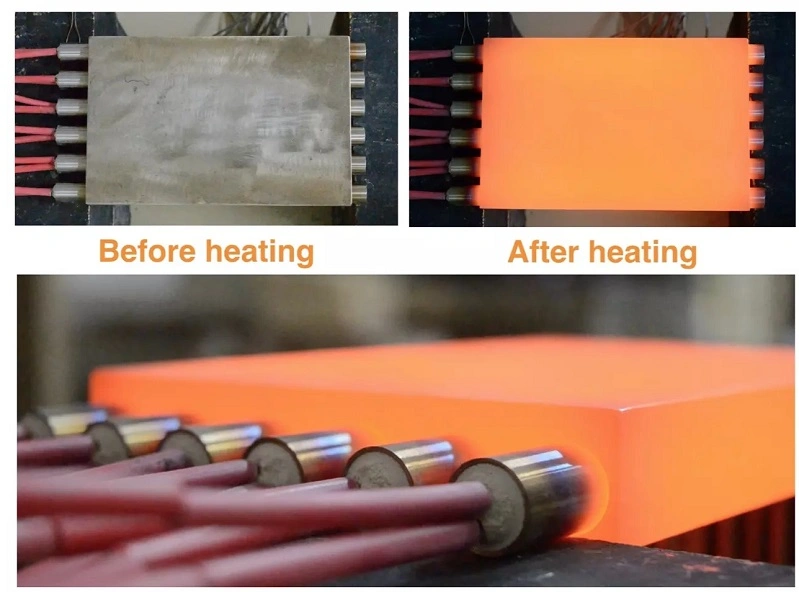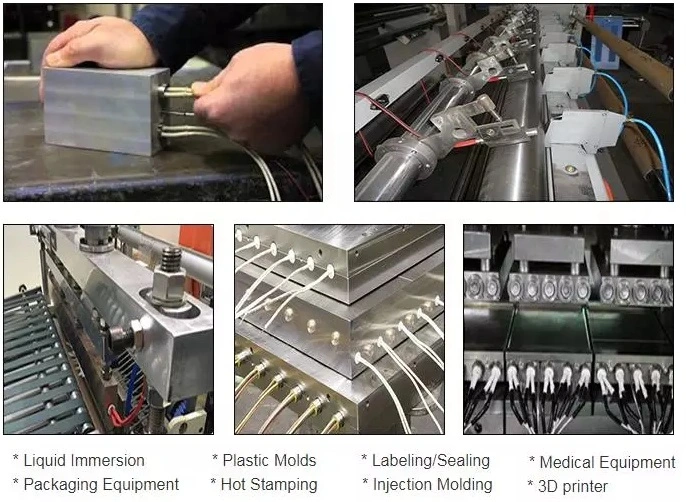 When ordering Cartridge Heaters, please specify the following information
1.Type of Cartridge Heater ( please refer to Termination Options ).
2.Diameter of Cartridge Heater.
3.Overall length for a straight Cartridge Heaters.
4.Wattage & Voltage
5.Lead type ( glass fibre / PTFE ) & lead length.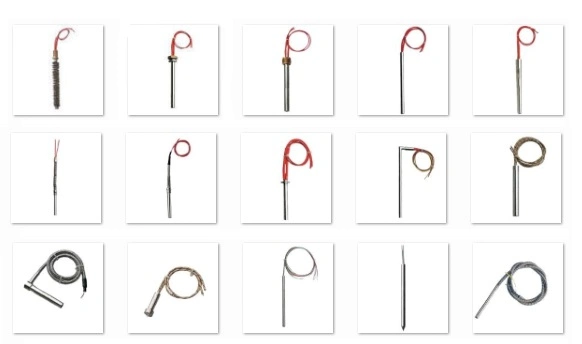 Element component

1. High-grade nickel chromium resistance wire,
2. MgO core,
3. Stainless steel tube
4 Built in cable, or swaged in
• Special sizes, wattages, and materials are available upon request;
• Custom-designed to meet your specifications.
• Pin leads are available